HOW IT WORKS
We'll be right there.
Booking a vehicle service with Go Oil is as easy at it gets.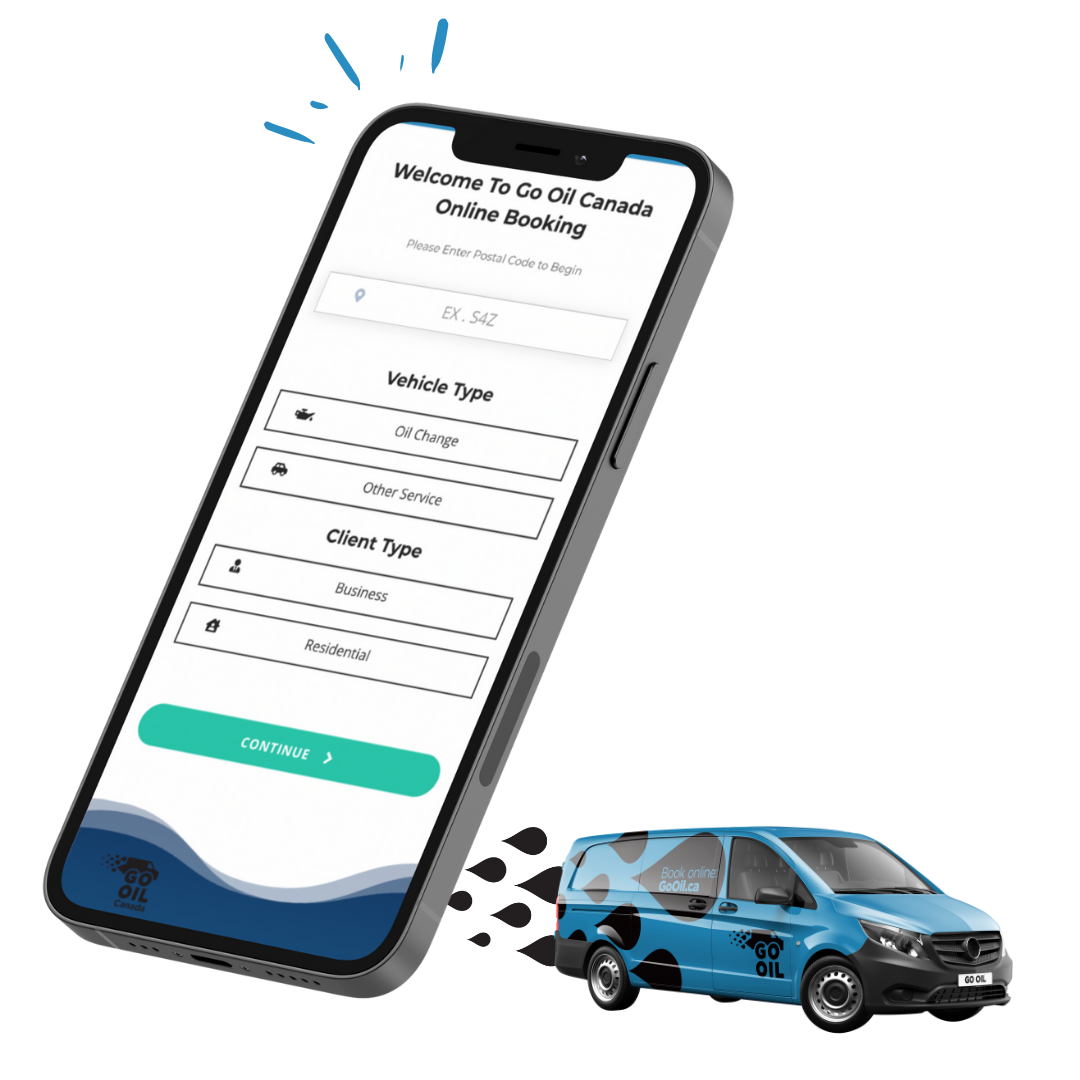 STEP 2
Technician Arrives
Supply your keys and we'll take care of the rest.
STEP 3
Pay
Technician returns your keys and accepts payment.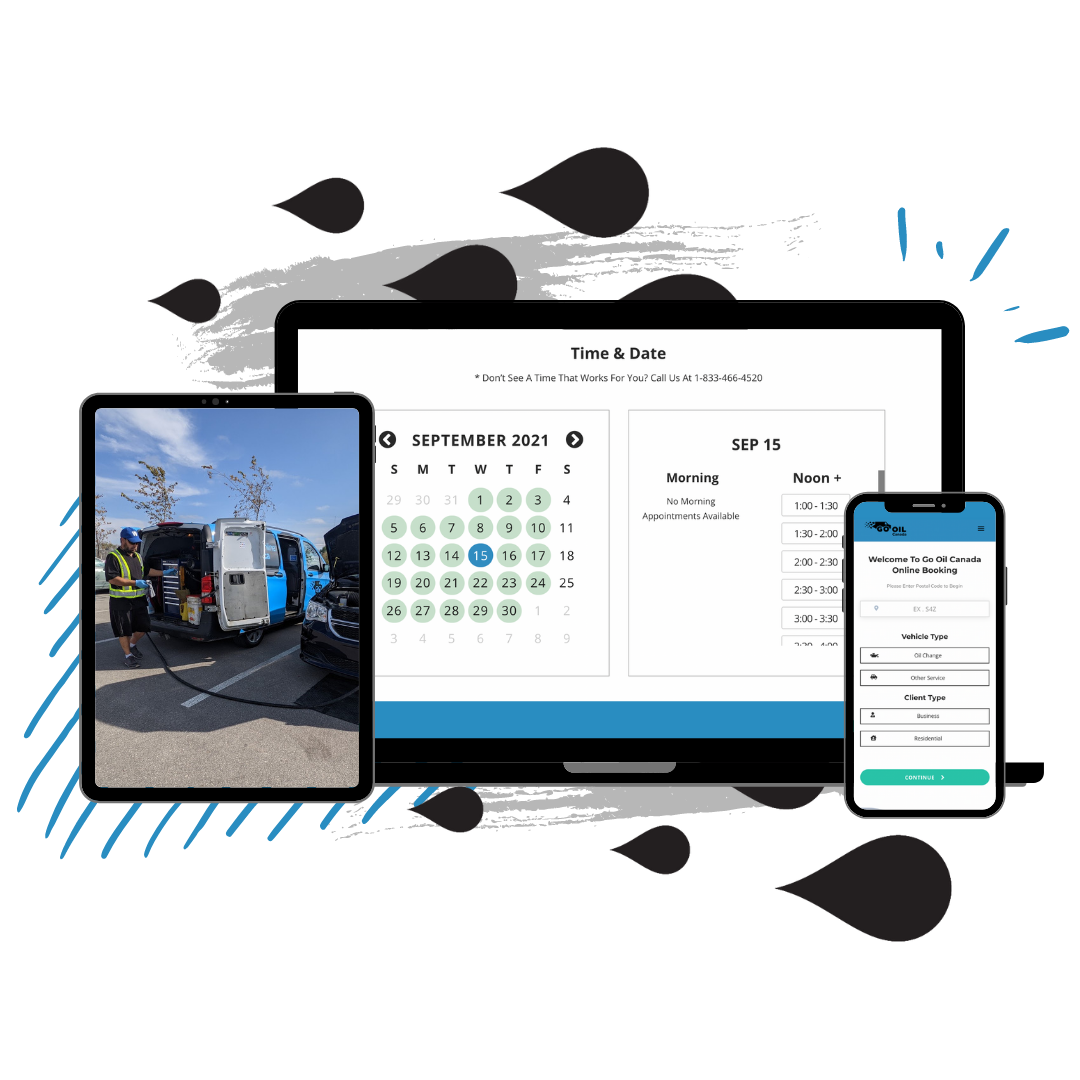 5 STAR EXPERIENCE
Why settle for less?
You're busy. You have more important things to do than wait in line to get an oil change, only to be pressured into spending more than you expected.
At Go Oil, we come to you exactly when you need us, wherever you need us. Our strict No Upsell Policy respects you and your wallet by eliminating the pressure of making costly decisions on the fly.
INSTRUCTIONS
An effortless experience
Booking Your Appointment

Your Service

Paying For Your Service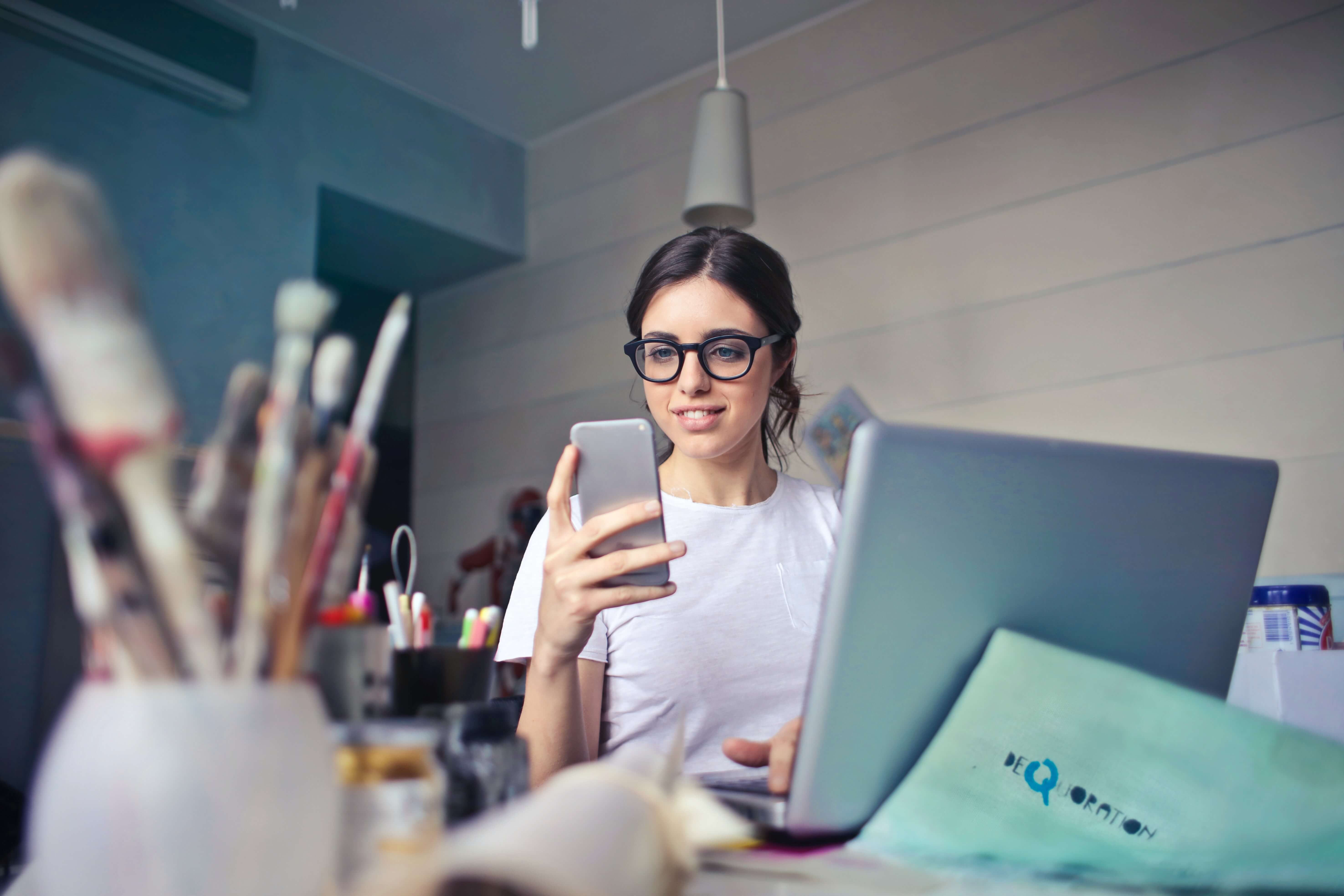 Tell us where and when.
Booking a service with Go Oil is easier than ever. Booking online allows you to submit your vehicle details to give you accurate pricing, desired location to let us know where to drive to and select the appointment date and time that works best for you.
You can also call us at 1-833-466-4520 to speak with a friendly, helpful team member that can book your appointment for you.
That's it. We'll remind you about upcoming appointments via email. You can also log in to your account to cancel or reschedule upcoming appointments.
If you have any questions before your appointment you can find answers in our FAQ or contact us here and we'd be happy to help!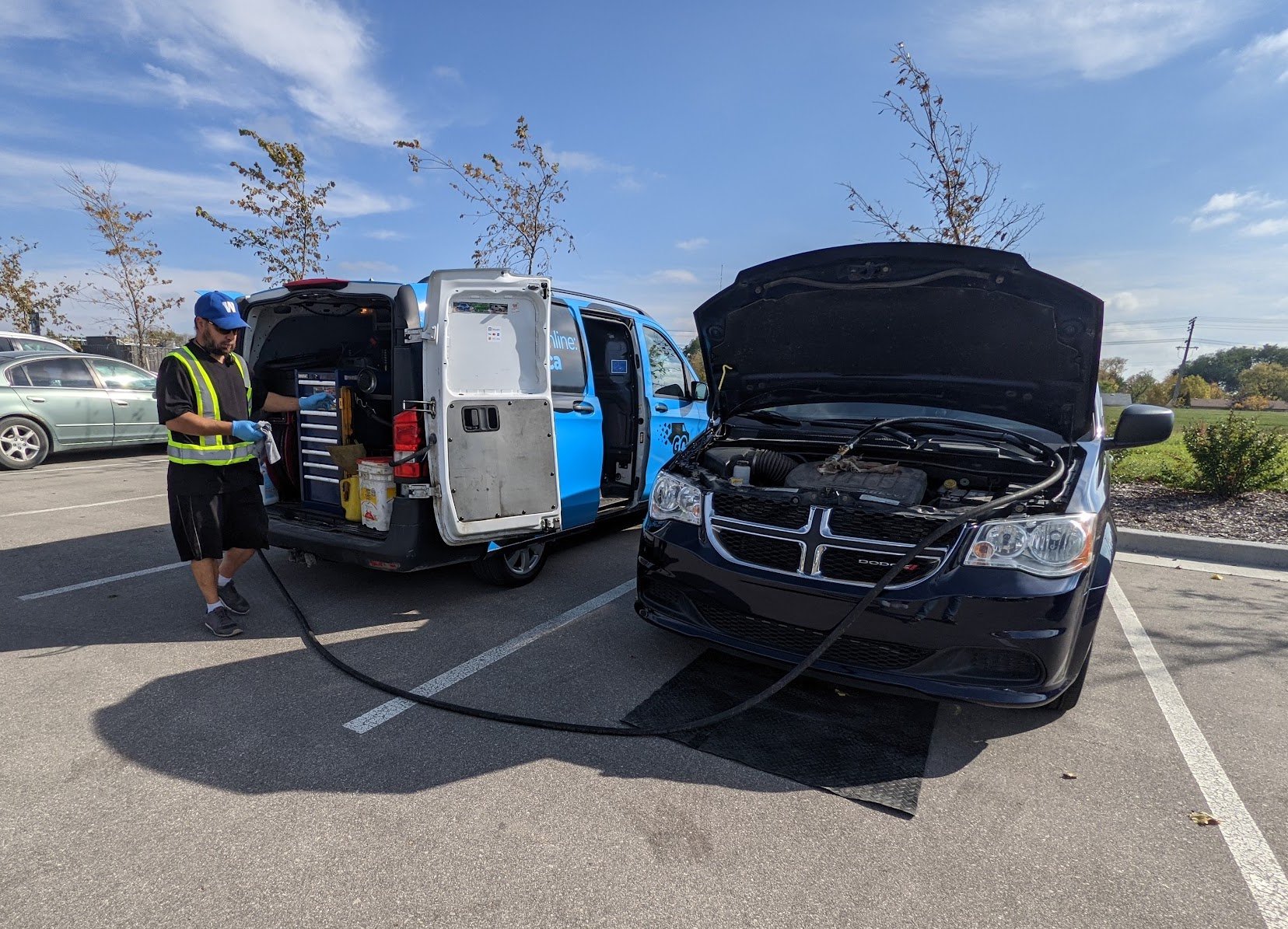 All we need is your keys
Leading up to your appointment you will receive SMS text notifications reminding you about your service, which you can disable in your account settings.
You will be notified when your technician is on their way and when they have arrived. Your local certified technician will arrive at the specified location at appointment time and obtain your keys.
Always respectful your vehicle cleanliness, technicians perform the oil change, tire service and add-ons with the highest level of quality.
Once the service has been completed you will receive an SMS text notification to retrieve your keys and pay for the service.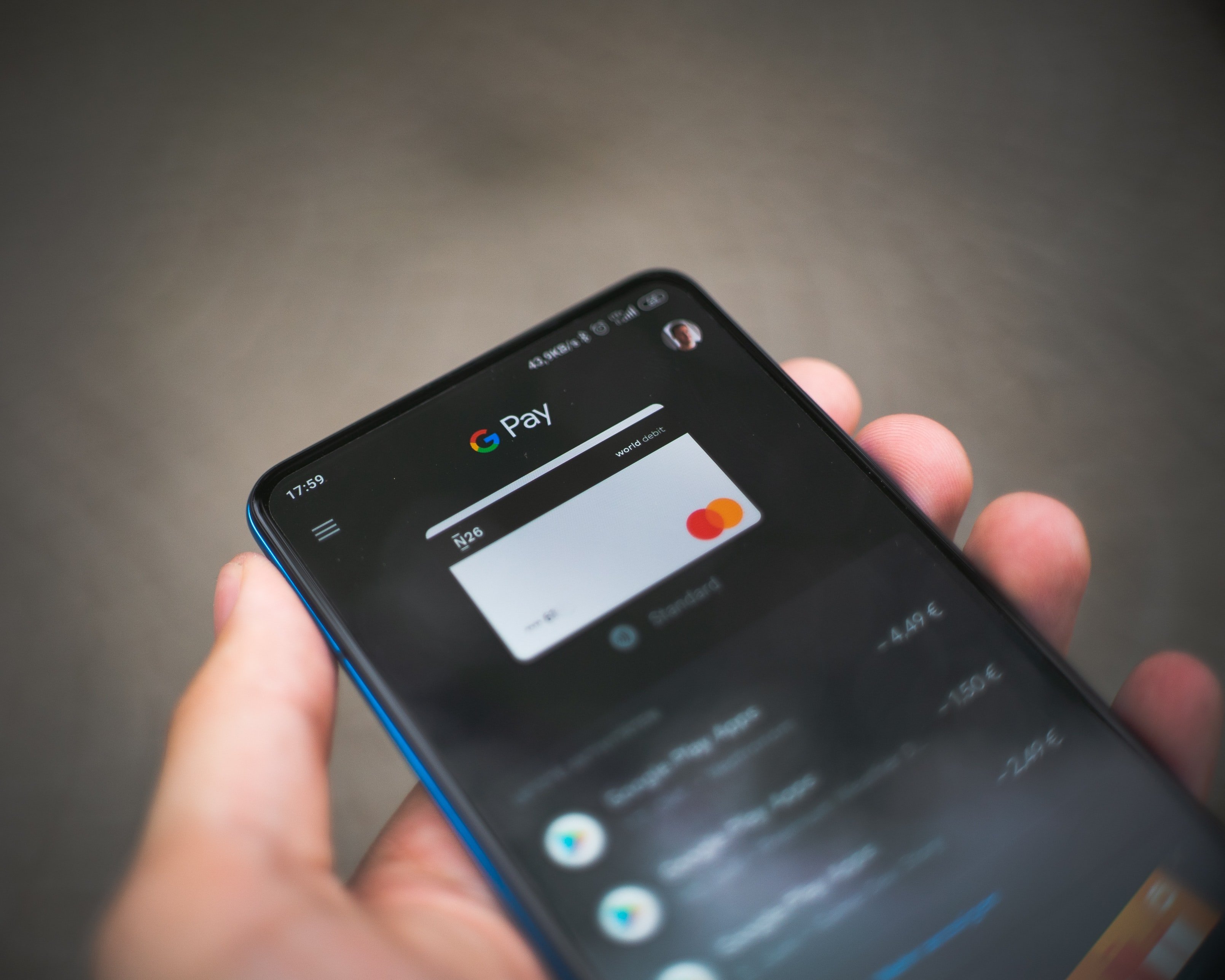 You don't pay until you're satisfied.
You will be notified by SMS text when your service has been completed, at which point you can retrieve your keys and pay for the service.
Technicians accept most American-issued credit cards with a Visa, MasterCard, American Express, JCB or Discover logo and Interac Debit cards.
Your vehicle will remain in the spot you left it and will be ready for you to drive immediately.
Ready to make an appointment?